Help your patients survive an opioid overdose1,2
The Kloxxado® Training Kit includes resources to help patients and their caregivers practice how to correctly administer Kloxxado® Nasal Spray, so they can be ready in case of an opioid overdose emergency.
The kit includes a training device, which is meant to model the real Kloxxado® Nasal Spray, without any medicine. Holding the device and pressing the plunger will simulate what it feels like to use an actual device. The training device can be practiced with repeatedly, while the prescribed device with medication can only be used once.
The kit also includes Kloxxado® Savings Cards to share with your patients. With the Kloxxado® Savings Card, eligible patients can pay as little as $0 (up to $40 savings for eligible patients).3
Request a training kit by filling out the form below.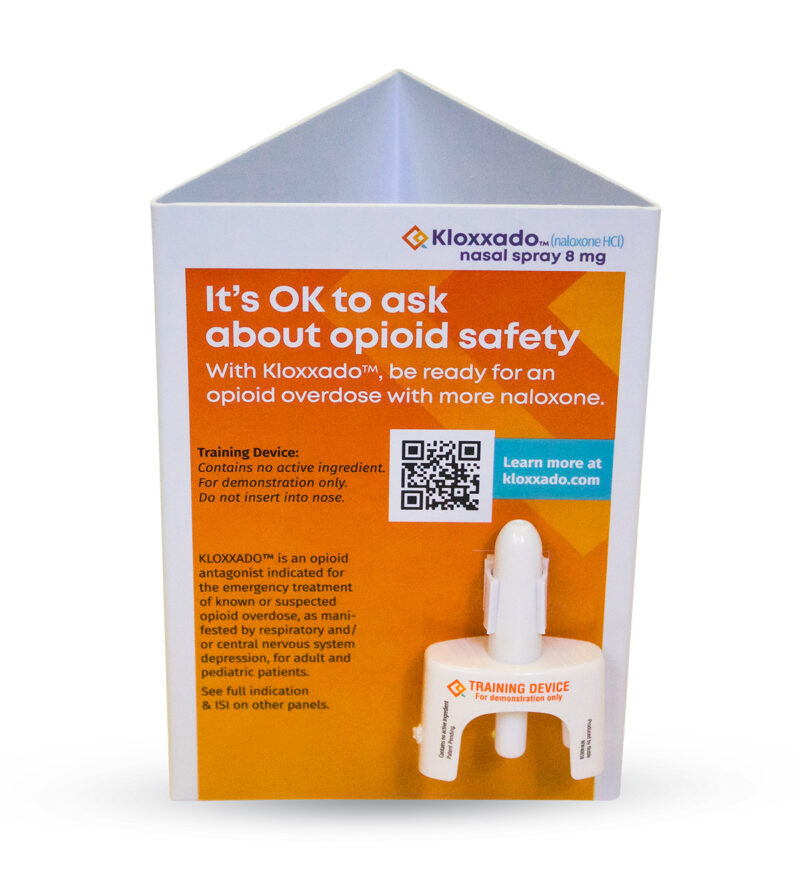 For U.S. Health Care Professionals Only. You or a designated member of your staff must accept and confirm receipt of your training kit. Upon completion of the form below you will be contacted by a member of our team, who will process your request.
"*" indicates required fields
*For all eligible patients