About Kloxxado®
Naloxone hydrochloride is an opioid antagonist that antagonizes opioid effects by competing for the same receptor sites. Administration of naloxone hydrochloride reverses the effects of opioids, including respiratory depression, sedation and hypotension. Naloxone has a long history of safe use as the standard of care for reversing opioid overdoses.1
KLOXXADO® is indicated for the emergency treatment of known or suspected opioid overdose, as manifested by respiratory and/or central nervous system depression, for adult and pediatric patients. KLOXXADO® is not a substitute for emergency medical care. KLOXXADO® is intended for immediate administration as emergency therapy in settings where opioids may be present.
If you're a journalist researching Kloxxado®, opioid overdose, fentanyl or naloxone in your community, please email us for a comment or more information.
Images & Assets for Media Use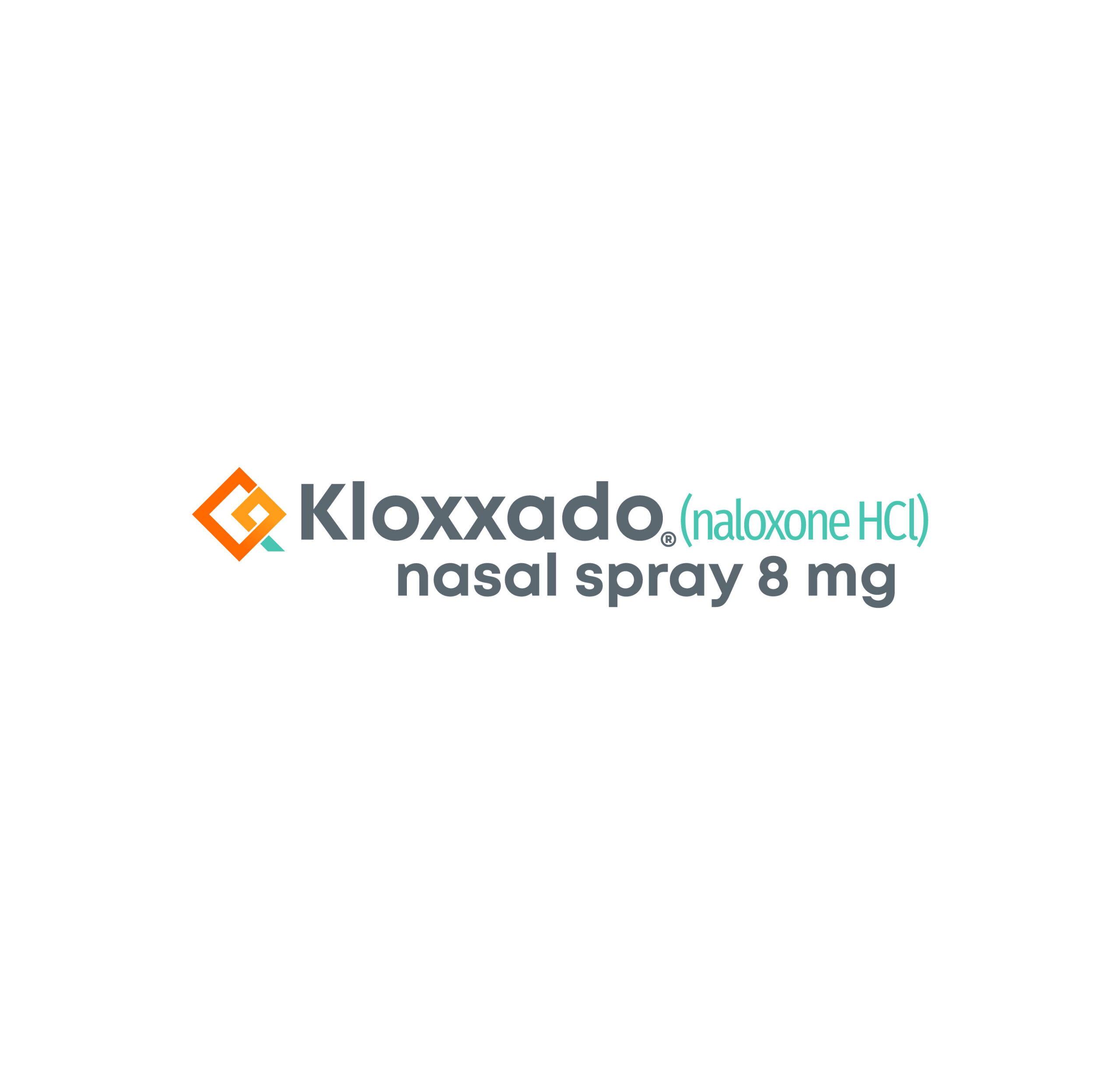 Kloxxado® Logo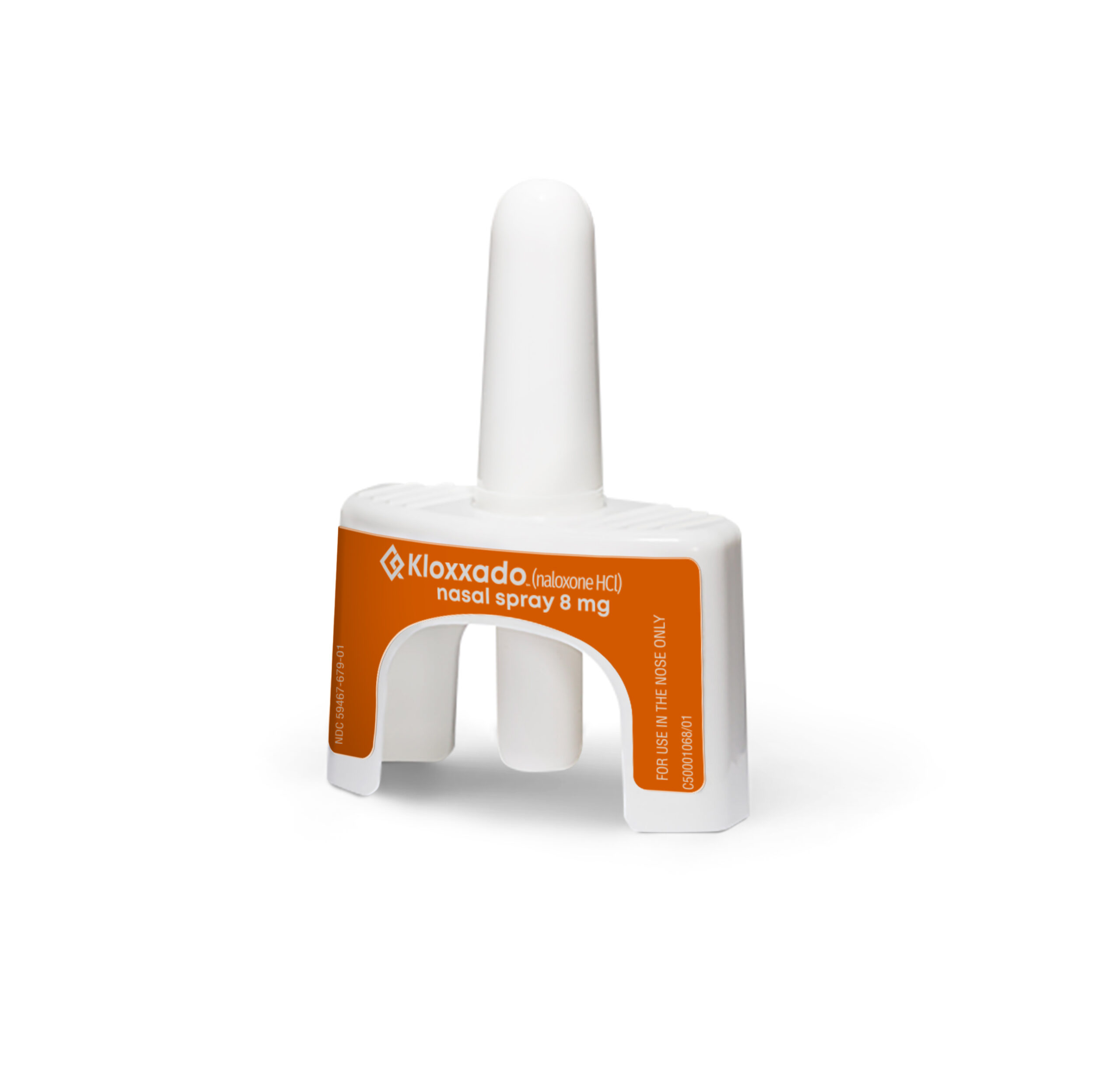 Kloxxado® Device (left-facing)
Kloxxado® Device (right-facing)
Download Our Media Kit for More
Full media kit includes:
Kloxxado® Logo Files
Product Images
Manufacturing Video
Package Insert
Quick Start Guide
Kloxxado® Launch Press Release
Public Health Fact Sheet
Opioid Overdose and Naloxone Infographic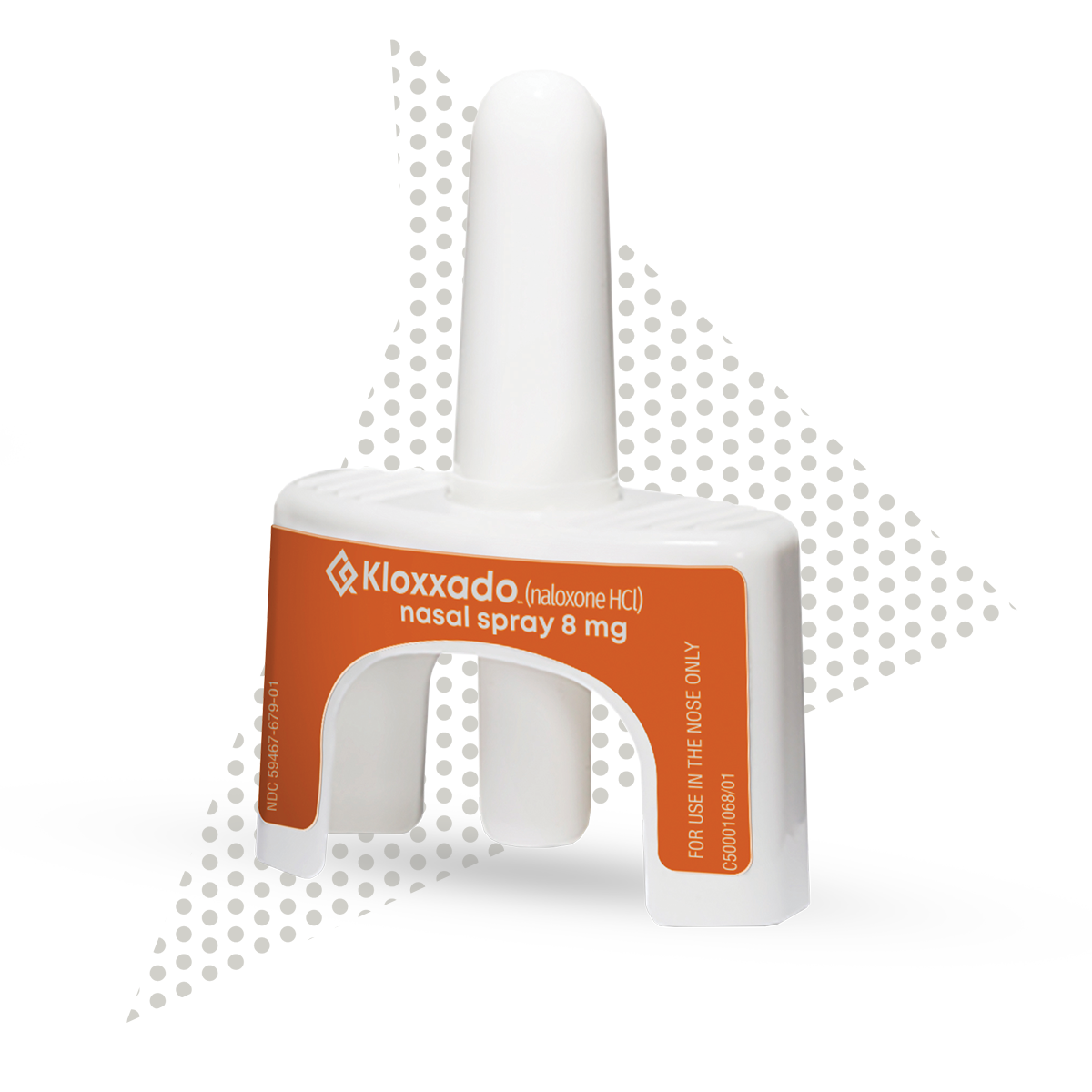 US FDA Approves Kloxxado® (naloxone HCl) Nasal Spray 8 mg to Treat Opioid Overdose
Hikma Pharmaceuticals announced, on April 30, 2021, the US Food and Drug Administration (FDA) approval of Kloxxado® (naloxone HCl) Nasal Spray 8 mg, a new opioid overdose reversal medication.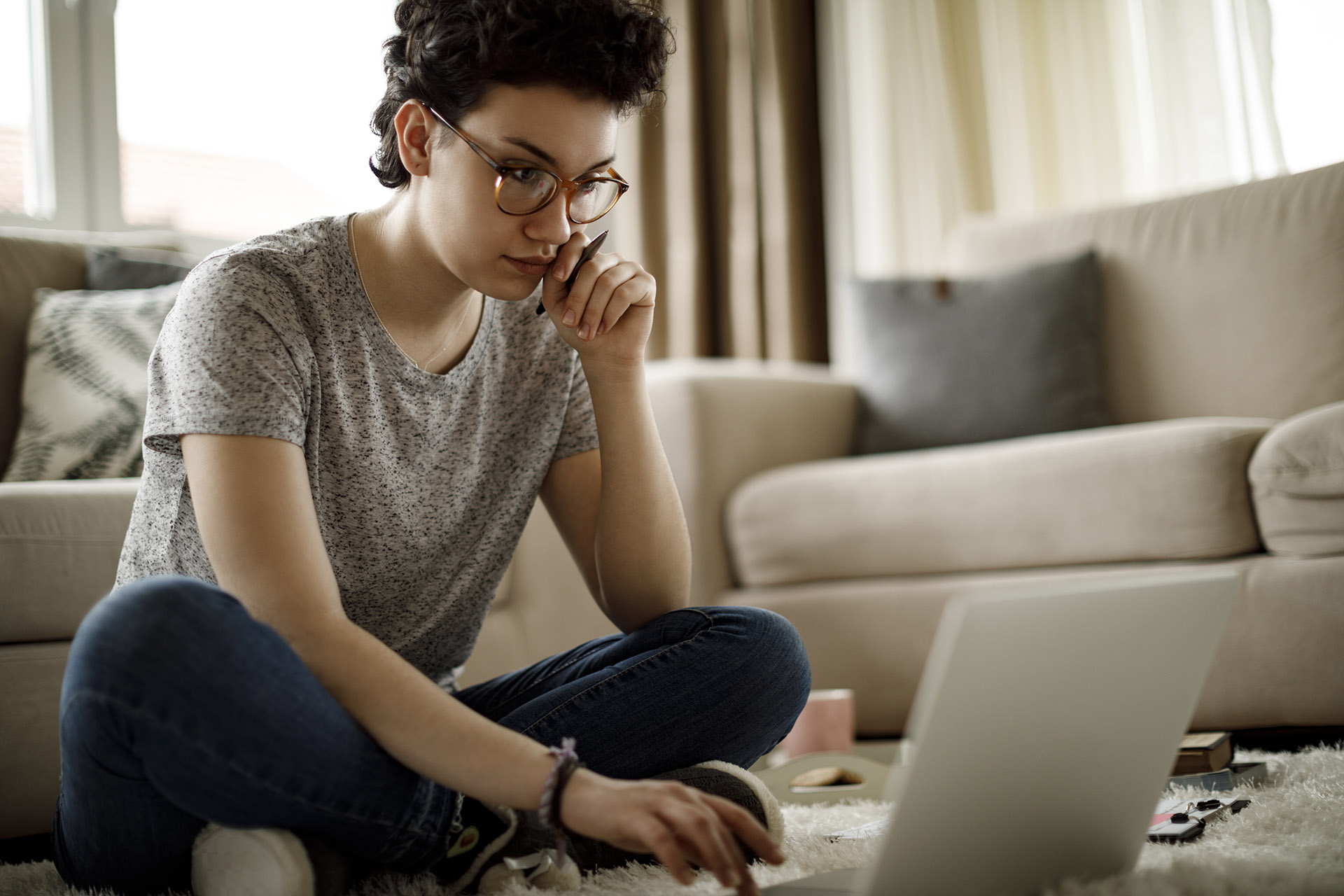 Frequently Asked Questions
Learn more about Kloxxado® by exploring common patient and caregiver questions.